"..with ADDCO you will find a different approach to construction projects."
 ADDCO first began in early 2012 with Jim Canino and Tim Hazlett partnering up to start offering the best Sunroom, Screen Room and Outdoor living projects in the Kansas City Metro.  Their roots actually go much deeper in the industry as well. Previous to that day, Jim and Tim were key employees at a local sunroom branch dating back to 2002.  They earned the opportunity to operate as a dealership and never looked back.  Having the needed skills to know the ins and outs of their business had them hitting the ground running.  After a few years of business they asked a good friend and previous co-worker to join the ownership group.  Steve Miles brought another 30+ years of construction knowledge to the team.  The three still locally own and operate the business to this day.  The combined experience of our team in this field is what sets us apart.  As with any good team, you build on the strengths that everyone possesses.  
     If you work with ADDCO you will find a different approach to construction projects.  From the no pressure sales consultations, quality of construction and our highly satisfied customers... you will see what sets us apart.  Every client finds our hands-on approach far superior to others.  The ownership group is not in the background but rather leading from the front and having a personal connection with every customer.  And let's not forget the employees of ADDCO who work to make all of this possible.  We have many who have been with us from almost the beginning.  Having quality and experienced personnel is what will make or break a business.  Our team works together as a whole to move us forward.  We pride ourselves on saying you will do and doing what you say.  Taking a homeowners idea and turning it into a reality is what excites us the most and it is so rewarding to change the way people use their homes or spaces and that is the best part of this industry.  It is the way that clients send notes to let us know how much they fell back in love with their home that makes the work worthwhile.  It is very rewarding to see our finished projects and know our team made it happen.  We hope you will get a chance to meet one or all our team on one your projects.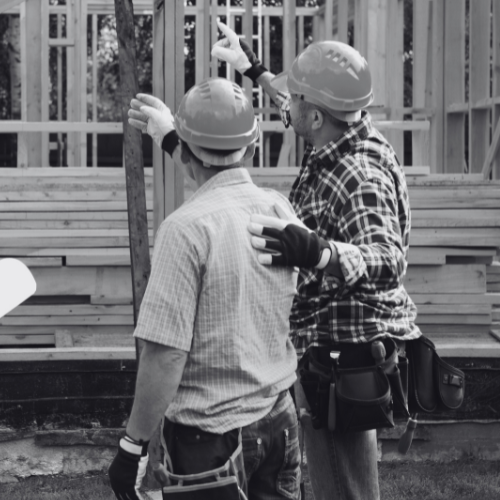 Our Winning Process
Job process is key and our team has developed a way to walk a job through from first phone contact to last.  You will first speak to our office manager to find out how we can help.  Following that you will meet with one of the owners to discuss your project and get you very detailed, no pressure, quote.  Should you move forward further,  you will meet Steve and the construction team to make the ideas a reality.  This team will handle the permitting process, material acquisition, scheduling and ultimately the labor for construction of your project.  Throughout you will still have contact with our office manager and sales team.  Our goal is to set the right expectations on the front end so we can meet or exceed expectations on the back end.  Details are key and most clients find that we strive to create a smooth and seamless transition through phases of the project.  Give us call to discuss your project and you will experience the difference. 
Permitting Shouldn't be overlooked